Chiropractic Care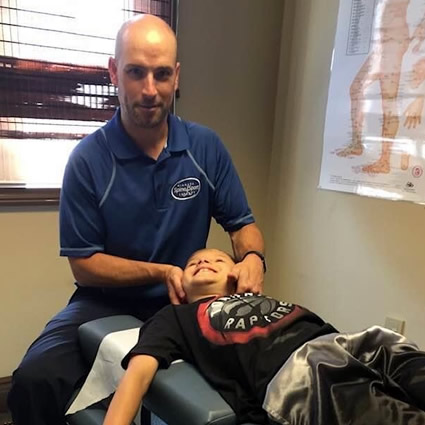 Chiropractic is focused on mobilizing the joints of your body so that you can move better. You can think of chiropractic like oil to a rusty hinge. When your joints are mobile, it'll decrease your pain and other symptoms of dysfunction. Our neuro-musculoskeletal approach addresses all systems of the body including joints, muscles, ligaments, tendons and nerves.
How We'll Help You
Our patients love having access to a full suite of services at our office. After your thorough examination and consultation with Dr. Strebul, he'll recommend which of our treatments he thinks will be right for you. You may get adjusted and have acupuncture, spinal decompression, muscle release, laser therapy, massage therapy, physiotherapy or Shockwave therapy recommended to you.
Is Chiropractic Right for You?
If you're new to chiropractic or haven't been to our office before, you may be wondering whether we're the place where you'll get the help you need. There is such a broad range of conditions that we've helped our patients with, there are too many to list! Some of the most common include
Carpal tunnel syndrome
Disc-related issues
Headaches and migraines
Ligament and muscle injuries
Low back pain
Neck pain
Osteoarthritis
Pregnancy-related pain
Rib injuries
Sprain and strain
Tendonitis and bursitis
Whiplash
Get Started Now
Experience the benefits of chiropractic! Contact our team today to set up your first appointment.
CONTACT US »
---
Chiropractic Care | (905) 732-2400