About Us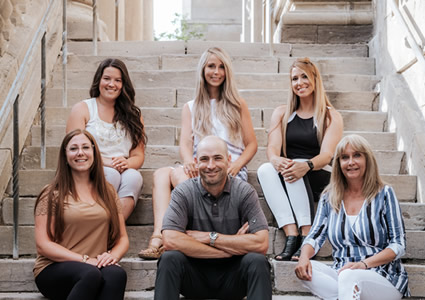 Dr. John Strebul attended New York Chiropractic College, graduating in 2000. As time went by, he began to outgrow the small space he was practicing in. Combined with Dr. Strebul's want to have a multidisciplinary chiropractic care center, the idea for Niagara Spine and Sport Therapy was born. Our team has been in this location for over a decade, and we continue to grow thanks to word of mouth from our satisfied patients.
My wife and I are from here. Our family is here. I love this city and wouldn't practice anywhere else.
What You Need at the Right Time
It's our goal to deliver the best care we can. That focus is what has grown our practice over the years. The best care involves a combination of factors: the proper treatments involving different modalities, delivered in the right manner, exactly where you need it.
We're always evolving, too, ensuring that we're fully informed on the latest developments in natural health care. We were the first in the region to bring spinal decompression therapy to our area decades ago when it was rarely found anywhere. We stay on top of all therapies, technologies and trends to make sure we have what benefits you.
Find Your Solutions Here
Many people end up at our office after having gone to other doctors, physiotherapists and chiropractors. Other practitioners might have said there's nothing that can be done for them. They travel from distances up to an hour away because they've heard about the results a friend or family member got with us. With our array of modalities, they haven't experienced such a healing combination before. We love providing solutions for people who haven't found them elsewhere.
MEET DR. STREBUL »
Get Started Today
We welcome you to schedule your first appointment. Contact our team now!
---
About Niagara Spine and Sport Therapy | (905) 732-2400