Acupuncture in Welland
How Does Contemporary Medical Acupuncture Work?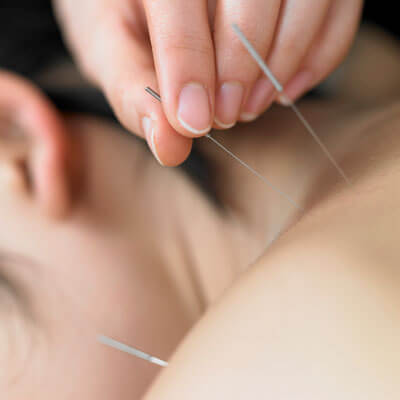 The contemporary scientific explanation of acupuncture is that needling certain points in the body stimulates the nervous system to release chemicals in the brain (called endorphins), spinal cord and muscles. These chemicals will change the experience of pain, or they will trigger the release of other chemicals and hormones which influence the body's own internal regulating system.
The improved energy and biochemical balance produced by acupuncture results in stimulating the body's natural healing abilities, and by promoting physical and emotional well-being.
Who Acupuncture Can Help


Acupuncture can be very effective in treating a variety of painful disorders, both acute and chronic. It is very often used as an effective addition to the following treatments: physiotherapy, massage therapy or chiropractic.


The use of medical acupuncture can help minimize pain in a wide range of problems, which can include headaches, neck pain, shoulder problems, elbow and wrist pain, arthritis of the hip, knee and low back as well as any type of muscle or joint related injuries.
Get Started Today
Wondering if acupuncture Welland is right for you? Call or email us now to set up your consultation!
CONTACT US »
---
Acupuncture Welland ON | (905) 732-2400